TOPIC SEARCH: COUNTY LAW ENFORCEMENT
The purpose of this page is to provide a listing of other pages on this website associated with a specific topic. For instance, if you want information about Industrial Disability Retirement, then that topic could be discussed or associated with multiple pages on our website. This page provides you a simple way to find pages that have to do with the topic you want (in this example, it would Industrial Disability Retirement).
Work Injury Guide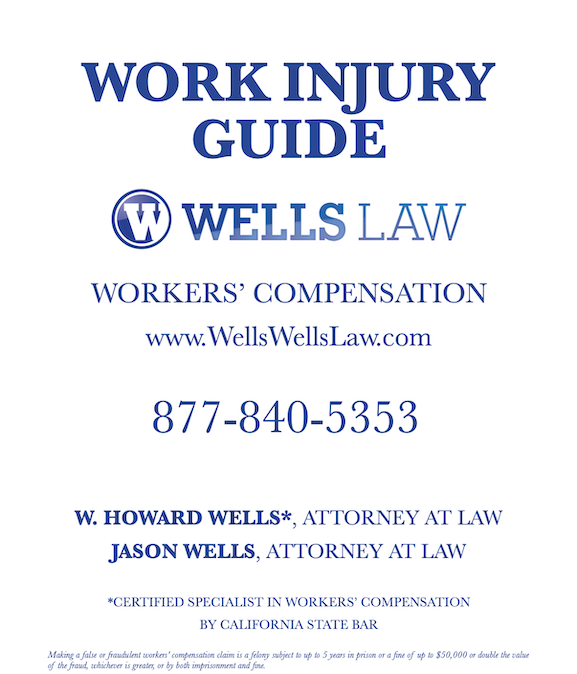 Call or Email Us
Workers' Compensation Benefits
If you are not happy with the doctor your employer and/or the insurance company sent you to, in most cases, our office can assist you with finding another doctor.
If your temporary disability isn't two-thirds of what you average (regular pay, bonuses, overtime, double-time, etc.), then it's most likely not being paid correctly.
Your permanent disability could be "set-in-stone" by decision you make before you obtain an attorney.
Understand the Supplemental Job Displacement Benefits and your potential eligibility.
Understand the Return To Work Fund and your potential eligibility.
If the job-related injury was not the main cause of the death, but contributed to the cause of death, a dependent spouse and children still may be entitled to full death benefits.